I actually printed designs from my phone onto my nails in seconds!💅🏼✨ I've washed dishes, cleaned my place and had my nail polish chip but my preemadonna designs remain unscathed!
Exciting Times! You're looking at one of the very first Nailbot printers by preemadonna. Scarlett and Callie along with their friend Haddie had so much fun printing custom designs on thier nails. So proud of Pree Walia and her team for bringing this product to life.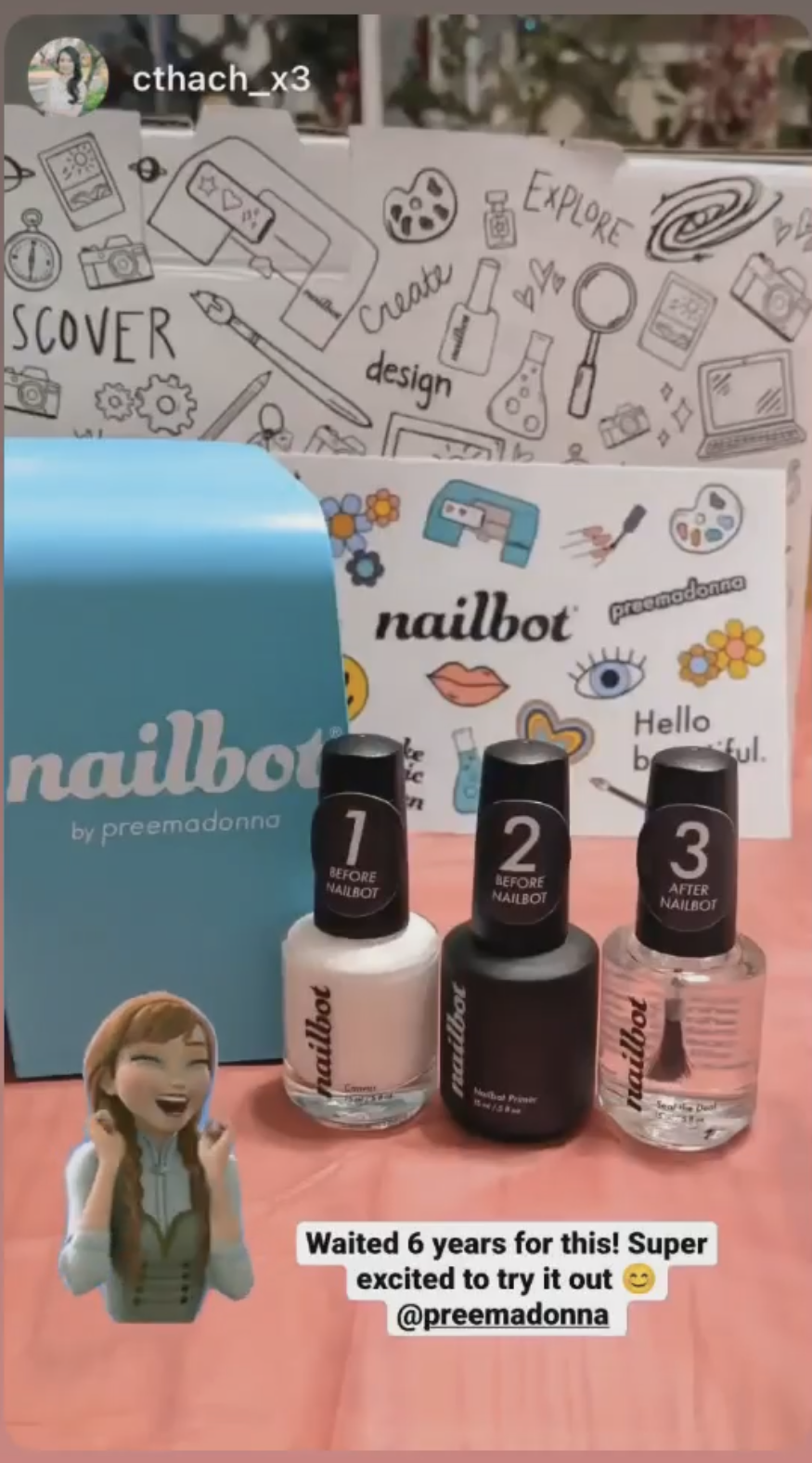 I backed up this project 6 years ago not knowing what the future holds for the campaign. All I knew was I wanted to support women in STEM. 🙂 I was so excited when I got the tracking notification for the shipment. 🤗 This was my first time using the nailbot out of the box. Pretty neat nail art printing machine. Can't wait to try out other nail art designs. 😊
My nails are ready for the new year! 🎉🎆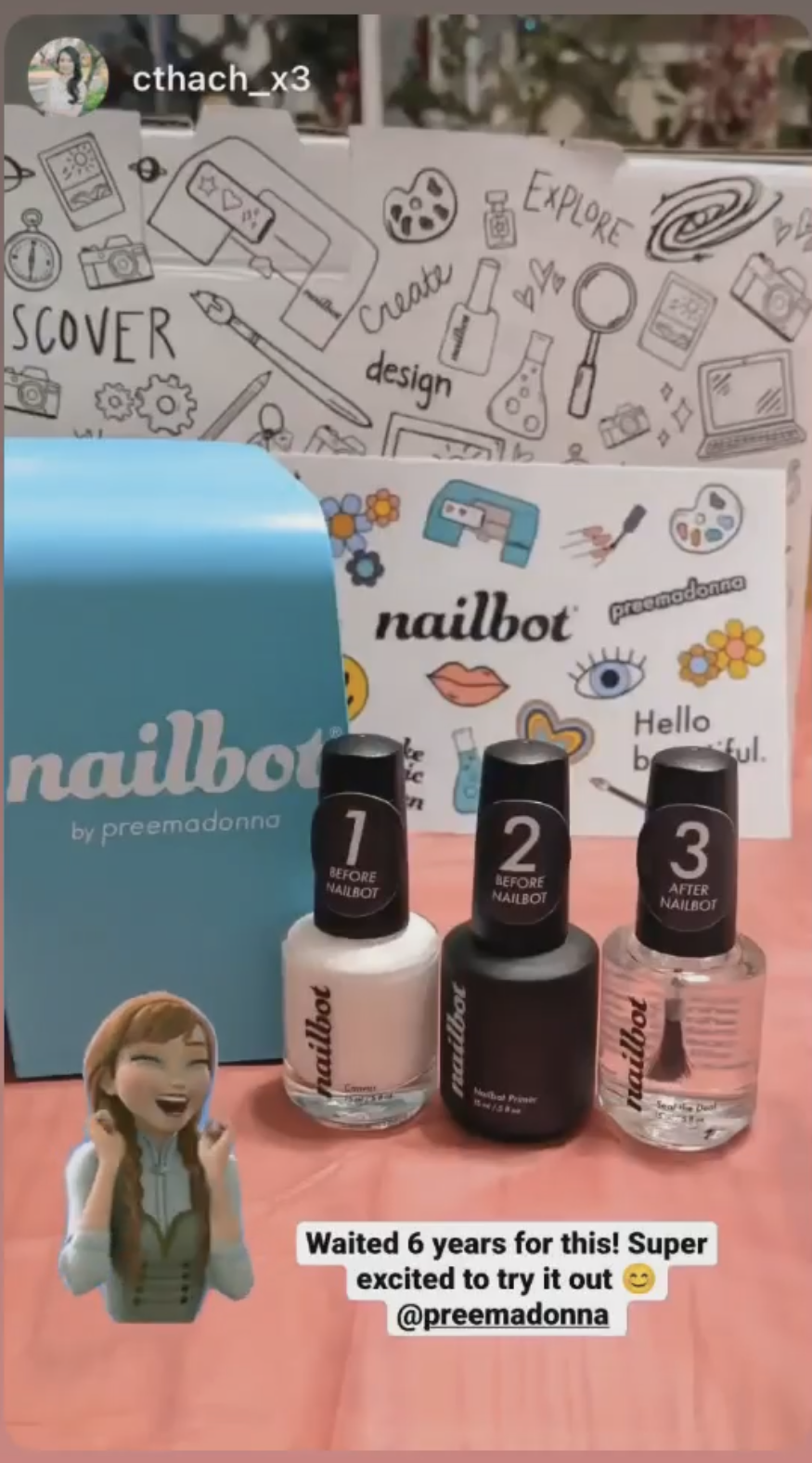 Just wanted to share we opened the Nailbot this morning for Christmas and love it! So easy to put together and started painting immediately! Thank you so much, this was worth the wait!
I am shocked that no one has invented this before this moment.
It's a nail art robot.
Think of it as a "cricut machine and nail art."
My daughter opened and set up the Nailbot this morning as one of her Christmas presents. Wow, it was up and running so fast. It is her FAVORITE gift. I even put a robot image on one of my nails. Did I mention my daughter is 19 years old…and is so excited to bring her Nailbot back to college!